Janet G. Pembelton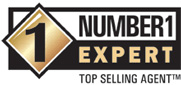 YOUR REAL ESTATE RESOURCE FOR LIFE!!!
As one of the premier real estate agents in the Amelia Court House area, I am here to provide you with all the resources and information you need to either buy your next home, build your dream home on raw land or help you sell your home at top dollar. I work with both Buyers and Sellers in the Amelia Court House, Powhatan, Goochland, Cumberland, Prince Edward, Nottoway, Midlothian and Chesterfield areas.


Real Estate is a relationship business, and my clients are like family. I treat them with trust, integrity and the loyalty they deserve. I'm a self-starting entrepreneur who knows, to be successful, I must produce the results my clients want. Their priorities become my priorities, and their goals become my goals.

I take my representation responsibilities very seriously and I am committed to producing the greatest value for each and every client. I was instilled with a strong work ethic early in life and I understand the value of hard work and the expectations of setting goals and producing results my clients can rely on. I enjoy the challenge of finding the perfect property for my buyers and negotiating the most advantageous deals, as well as, helping my sellers value their properties accurately, bringing them qualified buyers, and marketing their properties to sell quickly. I am fortunate to be supported by a team of Real Estate Professionals whom ensure that our clients receive constant attention and that every Real Estate transaction is a complete success! It is a true privilege to serve our clients, and we strive to make their transactions smooth, stress-free and rewarding.
We practice real estate, but specialize in personal relationships!